スポンサーサイト
author : スポンサードリンク | 2017.02.25 Saturday
| - | | - | -
Ruined Conflict「A voice for the voiceless」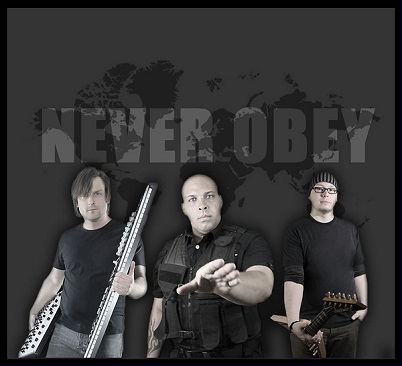 ポストVNV Nationの最右翼と目され続けていたXavier MoralesのFuture-PopユニットRuined Conflictが、最新アルバム「A voice for the voiceless」をInfacted Recordingsよりリリース☆
今まで、VNV Natonの方向性を追求したハードでダンサブルなFuture-Pop/EBMサウンドを展開してきたRuined Conflict。
だが、最新作「A voice for the voiceless」では、ギター・サウンドの色合い濃く、Industrial-Rock/Electro-Rockサウンドによるメロディアスさやビート感が前面に出た作風だ。
Xavier Moralesの素敵な低音ボイスは健在で、実に心地よい。
タフでパワフルなFuture-Pop/EBMサウンドに、ギター・サウンドによるアグレッシブさを加味した新生Ruined Conflictサウンドがここに!!!!
Xavier Morales - Vocals and Composer
Eric Holzer - Live Programming
試聴はこちらで。
http://ruinedconflict.bandcamp.com/album/a-voice-for-the-voiceless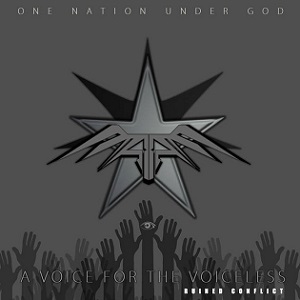 Ruined Conflict「A voice for the voiceless」
★★★★☆(★・・・5点満点)
1. Me and the devil blues (feat. Shamoozey)
02. Scarred
03. A Voice For The Voiceless(
My Favourite Song

)
04. Prolonged Detention
05. Diversify
06. Remembrance
07. Awaken
08. Freedom
09. Thimb War (Original)
10. Moving On
11. Social Rejects
12. Break Away
13. After The Storm
スポンサーサイト
author : スポンサードリンク | 2017.02.25 Saturday
この記事のトラックバックURL
http://bloodline242.jugem.jp/trackback/3069
トラックバック
SELECTED ENTRIES
amazon.co.jp
Amazon
bloodline242
All images and music are copyrighted by their respective copyright owners.
モバイル
LINKS
PROFILE