■ Bella Lune最新アルバム情報!!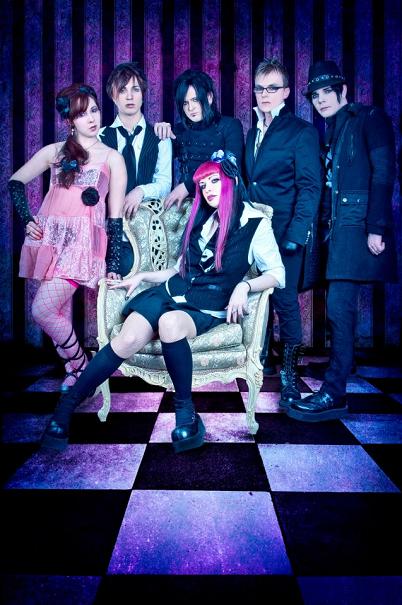 待望の最新アルバム「Secrets」をリリースするBella Luneのリリース告知でございます★
今回、Bella LuneのFuchsia嬢のご協力のもと、告知させていただきます。
是非、この機会にお求めあれ!!
只今、絶賛、予約受付中!!
BELLA LUNE (Darkwave/Post Punk/Dreampop)
Third Studio Album "Secrets" Available 4/6/13!
It's angelic. It's devilish. It's spellbinding. It is the third album from American Darkwave/Post Punk/Dreampop band, Bella Lune. The follow-up to their 2010 album, "Synesthesia," the band's latest effort, "Secrets," will take you on the most wonderful, magical dream you have ever had.
Lead by singer Fuchsia's enchanting siren like vocals, the album features 9 tracks that interlace post punk and shoegaze sensibility with EBM, gothic rock, cold wave and electro pop sounds. Beautiful layers of guitars, somber strings and catchy synth lines are propelled by driving bass synths and drum machines, creating cold and vast soundscapes for those who roam the more emotional side of music.
The band finished up the album immediately upon returning home from their first European tour in October of 2012. For the first time in Bella Lune history, all of the live members have contributed performances to the album "Secrets". It will be released at Bella Lune's CD Release Show at Hollywood Alley in Mesa, AZ on 4/6/13. The band will take the stage for a live performance at 11:30pm. The event will also feature performances by Official Version, Fate Of The Galaxies and DJ Beautiful John.
"Secrets" will be available on CD after 4/6/13. Pre-orders through 4/5/13 on bellalune.net will receive a free show ticket or poster. The release will also be available through iTunes and all other digital music outlets.
About Bella Lune:
Fuchsia & Kal3id wrote & produced their debut album "Abstracted Visions" between 2005-2007. The first CD was released in 2008 when Bella Lune became a live band. Bella Lune toured in Japan and California in 2010. They also released their second full length album "Synesthesia" in 2010, which was followed by the 9 track "Ophelia Maxi-Single" in 2011. The band toured in Europe for the first time in October of 2012. The third full length studio album "Secrets" is set for release in April of 2013. Bella Lune has shared the stage with everyone from Peter Murphy to Ohgr, Covenant, Nitzer Ebb, My Life With The Thrill Kill Kult, The Cruxshadows, Ayria, Voltaire and Icon Of Coil. They have five music videos, which can be seen on their youtube page. They have been on several compilation CDs including Side-Line magazine's Face The Beat Vol. 1 and Gothic Magazine's Compilation 54. They donate their talents and energy to charities including Childhelp, Locks Of Love, Halo Animal Rescue and more. To be continued...
For more information about Bella Lune, please email info [at] bellalune [dot] net.